Yahoo won't let me comment SO....
I think this article is awful.
I think the owner being brought up on charges is LAME.
I think the anchor woman is a moron.
WHY?
It's a dog.
A dog you don't know.
YOU PUT YOUR FACE IN ITS FACE?
She knew it was a rescue dog.
Yeah, it seemed calm and happy...
But, check the Youtube video's on this..
The way the man has his dog restrained, is a firm grip on the collar.
He's pulling back slightly.
Putting the dog in a defensive mode.
DUH.
Moron.
I swear, and now the owner is being charged for her stupidity, and they'll probably put the dog down.
Sorry needed to share.
The owner should have known better than to hold the dog like that.
And the anchor should have known better than to put her face in the dogs.
I owned a pitbull, and I'll give you the benefit of the doubt... some dogs (pitbull or other breeds) can not be UNTRAINED. If you train a dog to attack, it will attack. If you train the dog to hate, it's going to HATE.
IT'S A DOG FOR GOD'S SAKE!
People blame the dog.
Where do you think the dog learned it?
Hanging out at it's buddy-dogs house?
Televsion?
NO.
Dogs are TRAINED.
Just saying.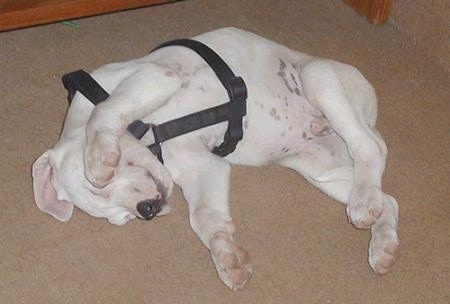 Let's not make this.




INTO THIS
We all need to remember: