I have always loved to color.... since I was a little girl.
However, walking into a local A.C. Moore or Toys R Us, and picking up a Disney Princess coloring book... and a big pack of markers... sometimes can make you look like a weirdo.
Yeah, sure, these aren't for me...
Hahaha.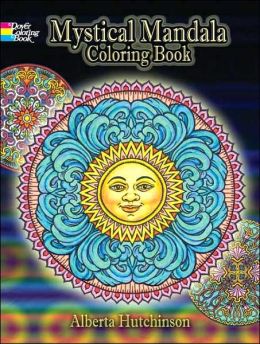 But then I found these...
They are the adult coloring book.
No, this isn't a senseless product plug...
I wasn't paid to do this post.
I wasn't given a free coloring book (even though that would be pretty cool.)
I was actually coloring one of these this morning.
The take some time...
You really have to allow yourself to immerse yourself.
They are fun.
They are relaxing.
I've never been a great crocheter..
I've never gotten the knack of quilting...

But, coloring?
I could do that ALL the time.
Now, these aren't just black and white pages.
They are almost on a wax paper.
So when you color them...
you can kind of see through them!
LIKE A STAINED GLASS WINDOW PANE!
They look beautiful on the windows!
I know.
You're giggling and squealing...
It's epically cool.
I'm considering putting a couple of my finished ones on my windows at work...
However, I am not so sure how that will go over with my boss...
Only one way to find out!
***Snickers***
So, if you're bored...
If you're down...
Find your inner child, grab a thing of markers...
And get to coloring.