Happy Monday All!
I hope everyone had a wonderful weekend that was filled with fun and I hope you made some awesome memories!
Our plan on Friday night was to go out for Tapas at this little restaurant a few towns over - well, when we get there - it was a HOLE in the wall - with a few outdoor tables - So, we don't discount this, but we look at the menu - There is a difference between tapas and appetizers - what was listed on this - was just small portioned appetizers - And we glanced at the ONE couple sitting outside - and what they had in front of them did not look appetizing at all.
So - we went back to Penning's Farmers Market - if you remember, a couple months back we took Klay there. It has Farm to Table Fare - and a little pub, with local craft beer. Literally, the restaurant is within the barn of the farmer's market. It was a little chilly... But we had some really TASTY Food.
We both started with SOUP - he had the New England Clam Chowder and I had the Pumpkin soup. It was so velvety and smooth - warm and not heavy in the slightest!
For our table appetizer we had Dantil Pepper Wings - spicy, with a hint of sweetness - These are amazing. Plus, the meat just fell off the wing - I loved them.
I had a Turkey Burger on a Multigrain bun - with a HUGE slice of tomato - paired with farm fresh fries. I'm not a fan of fries anymore - I really could only do a couple, so I shared them with Emry. However, Klay had this Cheese Steak Sandwich - that came with fresh cut chips - I loved those, so we winded up trading side dishes!
For Dessert - Emry had Fresh made Strawberry Ice cream, I had a scoop (or two) of Caramel Apple ice cream, and also - I bought an apple pie bar. It was so tasty - but, so dense. I could only have a couple of bites of it. Took the rest home to snack on! Haha.
We woke up on Saturday - and had some time to relax before Emry's soccer game. For once, we had a game later on in the day. I know Emry appreciated it. We laid around - and just overall enjoyed our morning.
Soccer was intense - Emry played 3 out of the 4 quarters - and played 3 different positions. He started out as Mid-Field Offense, then Goalie, and finally Attack.
Our team won 6 - 4, and the kids really had a lot of fun. Once again we had a very interesting referee, who was more concerned on texting someone on her phone then watching the game - but, as I have said, we have a team of very enthusiastic (kind word) parents. We put the ref back on track - (another kind description).
Afterwards we went out to the corn maze - and pumpkin picking. It was much later in the afternoon, so the clouds were out, and the sky was dark - but, we had such an amazing time.
The corn maze had different checkpoints that would "lead" you in the right direction - depending if you answered the question correctly. Which I thought was a really inventive (and smart) way to help people through the maze.
Once we had found our way out, we took a tractor ride over to the pumpkin patch, and found our picks for the season. 50 pounds of pumpkins later - we were done!
We picked up some cornstalks while we were there - so we could really bring some classic "Fall" to our front stoop.
After maneuvering the cornstalks into my tiny ass car - we went over to a local disc golf course - so Emry and Klay could play. I snuggled up in my sweater - and tried to finish the book I have been working on for over a month now. **Sighs** There was a time where I could read an entire book in a few days - That was before responsibilities - I am convinced.
We got home unpacked our seasonal purchases - and warmed up from the cold air. We realizing that we should have planned ahead - because dinner was non existent - I had forgotten to take anything out to prepare! OopS!!!!
So we went out for AMAZING BBQ - and beer. Once again, I don't know when I'm going to learn, I am a one beer girl now - but, they had this really amazing sounding one from Grimm Brewery - aged in brandy and oak barrels - it came out - and tasted more like WINE than a beer - it had such a strong oak taste - It was amazing. But, I wasn't prepared for the after effects (in which Klay poured me into bed, and made me comfortable - yeah, I'm a total light weight).
We started with pulled pork nachos - and for dinner I had an Andoiulle Sausage and Peppers Sandwich. Super tasty - Loved every bite of it.
We went home, I was poured into bed - and I woke up on Sunday - Seriously this is what happened.
Sunday was spent cleaning the kitchen, going to Bed Bath and Beyond to finally use my Bridal Shower Gift Card and to get some mild grocery shopping done.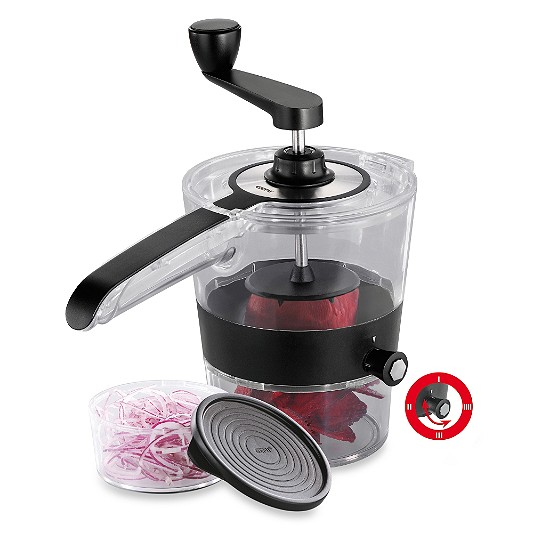 At Bed Bath and Beyond - I found the coolest THINGS! I bought a
Veggie Spiralizer
, a
Pizza Stone
, and a very swanky memory foam bath mat. I can't even tell you. I loved walking around the store trying to figure out exactly what I wanted (not NEEDED) to spend my money on.
I used the Veggie Spiralizer that evening to make my vegetable noodles! It was SO simple. The product retails for $50 - a splurge I wouldn't be able to swing otherwise. But, now that I have it - I can understand that it was totally worth the money.
After I got back from the grocery store, I made the food for this week. We are going to have Tri-Veggie Noodles with Turkey Meat Sauce. I used zucchini, yellow squash and purple sweet potato to make my noodles. And then I browned up the ground turkey, added some garlic, italian seasoning and a dash of cinnamon (which brings out the flavor in turkey meat - trust me - just a dash - give it a try) in a fresh tomato sauce. Mixed it together - and I am drooling just typing about it.
Klay and my dad did some yard work throughout the day - and they totally earned going out (yes - again) to dinner. We opted for Olive Garden - not because of quality or quanity - but of proximity. Literally the restaurant is a quarter mile away. I opted for all you can eat pasta - now before you say anything about the carb-o-loading, I want to note I had 2 bowls of pasta (with chicken) one of which I brought home. So, once again, just smart shopping. Hahaha. We started with some interesting, not great, wings... they were good, but salty. My father got an order of Lasagna Fritters for the table, and I had one - but, they were SO heavy - I couldn't even imagine doing another. Emry wanted Salad for the table - and since that came with all of our meals - he and I basically NOSHED on that!
We watched some football when we got home, and that was the night.
I sit here now, Monday Morning, not at work - but at home - because sometime on Saturday, our Washing Maching decided to stop working completely - but is 100000% filled with water. So, I am currently waiting on a repair man - that seems not to be coming. For the record, I had called 3 of them - and one of them said that he could come tomorrow - and I'm about to make some more phone calls to other appliance repair.
I then have to run over to my MIL's to use their washer/dryer. **sighs** Lots of fun on a day off. Not cool. Not cool at all.
This is currently what out front porch looks like - Just need to put out a few more things!