The house has seen a couple changes in the past week. I made a color coded chore schedule, so that everyone had a little something extra to do. We have been having real family meals every night this week - and that's because of all the fancy freezer meals I prepared.
And I wonder, can I keep this up? If I prepare the bulk freezer meals every other week to keep variety in the freezer - if I can keep on top of, at least Emry with the chore chart, the house will be overwhelmingly neater.
We are also doing the 2-3 nights of martial arts.
This raises quite a few questions:
Is this too much for Emry to handle?
Will his schoolwork - tests - suffer?
If he's having fun - and trying his best at school - does it matter?
Will I burn out?
Will Klay burn out?
Will Emry burn out?
This family activity keeps us together, but is it the best activity for us?
But then I think of a quote that brings me calm -
"A place for everything, everything in its place"
Benjamin Franklin said a lot of very wise shit. Let's just say it that way.
"Do not fear mistakes. You will know failure. Continue to reach out."
"Energy and persistence conquer all things"
So, this is how I see it, this may not be the best path. But, we are trying. If it doesn't work, we will change the plan - we will cut down an activity - but, we will do it together, and that is all that matters.
We just have to try. We just have to keep going forward. My philosophy is to make one positive step a year. Whether it be for me, my family, my job - just a positive step. And this philosophy has done us quite well over the past 4 years.
Another wise man - is my father - and he says
"Do you know what's good about a plan? You can always change it. Just always have one."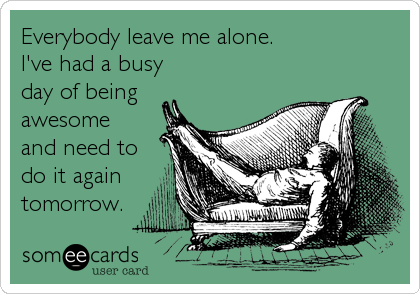 Tonight is one of those nights that test the calm - challenge the plan. It's grocery shopping night, Emry has to study for his tests tomorrow (also: why they give multiple tests to 2nd graders baffles me), and I am trying to get to a sparring class tonight at 8p.
ALSO: I have to have a lovely conversation with Lissa's other bridesmaids - about her bridal shower and that should occur sometime around 9p - One thing I hope you know about me, is that I am an old woman. I cannot stay up past 9p - I get sleepy. I am OLD. So, an in depth conversation about a bridal shower, that this MOH has already seemingly planned... isn't really on my HAPPY TO DO LIST. I know the conversation is going to be, "This is how much this is going to cost. We are going to split it three ways"...
So - it's a long day. And long days really test a busy schedule.
We have also decided to do the Turkey Trot 5k on Thanksgiving - so, there has to be a little bit of training for that... I only started doing 5k length runs this week, and Thanksgiving is 21 days away. I need to run outside too - early in the morning, so that I can feel the cold in my bones and still push through.
Do you run in the cold? Tips for combatting the elements?
I am back at work today - my stomach is feeling slightly better, and I was able to get a run in this morning. I'm hoping that the Whole30 plan will be easy on my stomach as well...
I wish you all well on this gloomy Thursday - What's going on with you?