Happy Friday - How many of you woke up to snow this morning?
*raises hand*
It wasn't a lot, just a dusting, but man oh man, am I not ready for snow.
So today, my Friday Favorites, will consist of my FAVORITE things about the Thanksgiving Holiday.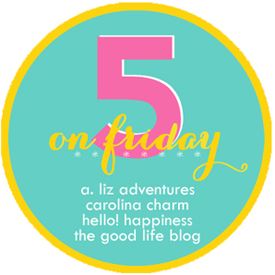 Macy's day Parade - It is a classic holiday tradition. I make sure to watch it EVERY YEAR. Even if I'm getting ready - or not exactly in front of the television, it's on REALLY LOUD. Just so I can hear it. I do not have any favorite floats, but I do love watching the music performances... and just the detail they put into a parade. I have never been to the parade, and I hear it's a mad house. But, one day - I really REALLY want to go.
Stretch Pants or Leggings - now, it's fall, so I think a staple outfit for ALL of us right now is a Big comfy sweater, and LEGGINGS. Now, not only is this super comfortable, and actually stylish - but, it allows for us to be able to ENJOY all of the deliciousness without the regret of a button pushing into our tummies! I know this is a fat girl reason - but, let me have my gluttony!
Family Time - There is something truly special about sitting at a dinner table with family. Especially when it's family that you normally don't share a meal with. There is always that one story, that we've heard a MILLION times - and we still laugh at. Everyone has there seat - not that they are assigned, but it's just seat we always gravitate too.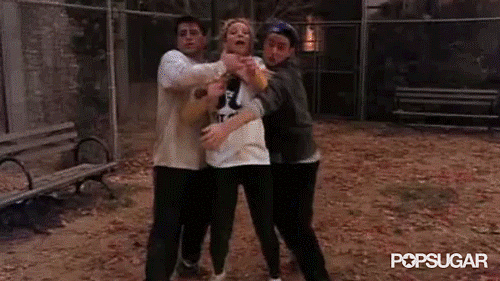 Football - now, Klay is not a football guy, but I am. Nothing separates Dinner from Dessert than FOOTBALL.... And it isn't just about the games, it's also about the yelling, cheering, and jeering we do while watching a game. The insults we throw at the TV when THAT quarterback throws ANOTHER pass - that results in an INTERFERENCE (I am looking at you Eli Manning).. or the shade of purple that the frustrated coach is turning.
FOOD - duh, you knew it was coming. As I've said, I haven't prepared an entire Thanksgiving meal in a LONG time. But, at Klay's parents - one year we had TWO turkeys. Each prepared a different way. One traditionally roasted and the other was DEEP FRYED. You have to try it once, and I would never have it again. There are the traditional side dishes. I usually try to do an interesting spin on one - just for varieties sake. This year, I am going to roast Sweet potatoes and Beets in a sweet chipotle heat type seasoning. I've been working on the mix for a couple of days now. Jim's dad always makes a soup - I am keeping my fingers crossed for his CLASSIC mushroom soup - which is velvety and tasty and AWESOME. A family friend always prepares SEVERAL PIES. And there's ice cream. What more could you ask for?
Turkey Trots - Last year, the Turkey Trot 5k was my first ever race. And I plan on making Thanksgiving runs a tradition - weather depending. Emry and I are holding out for the weather report to determine whether or not we will be running this years race. It's looking like the temperature is on the rise - and we might be able to break the 40 degree mark for the run! And it just might be SUNNY!
So tell me - what is your favorite Thanksgiving Things?