Hello Friends! How was your weekend? Was it filled with ghouls, goblins and sugary treats?
If you follow my on instragram - you can see that we may have went a little overboard with the Liquid Latex. The goal was to practice on myself, so that I would be able to work on Emry. Well - mine didn't look half bad - so I tried out a wound on Klay - and then I did the makeup on Emry. We were all Zombified.
I had intended to do a masquerade look - I have had a princess/masquerade dress that I have been meaning to use for a Halloween costume - but, with all the zombie makeup - I decided for a "Jill" the Ripper look. Because in my mind, I believe that Jack the Ripper would have made an AWESOME zombie. Just saying.
Klay and Emry went out for Trick or Treating fun, and I manned the door. However, we only had about 3 groups of children. And I had bought 3 pounds of CANDY... Plus what Emry came home with. Let me tell you - with the low number of kids out + the intensity of our Halloween look. Emry and Klay (Infected zombie hunter with his pet zombie) received a LOT... (READ: WAY TOO MUCH) candy/treats. I have no idea what we are going to do with it all.
Jen over at Pretty Little Grub
- had some wonderful ideas for what to do with left over candy - but I never anticipated we would have this much. Plus, it isn't all candy! People gave Mrs. Fields Cookies, Chips, Granola - all prepackaged - Which, I may do next year. One of the houses gave something called
180 snacks
-
Cashew Treats
. These were a healthy gluten free snack. The entire package was about 190 calories and it had 4 ingredients. All natural - recognizable - ingredients. I wish they remembered which house they got this from - because I want to know where they BOUGHT it!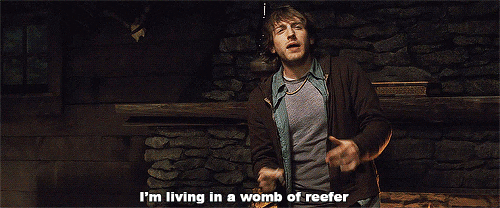 Friday night, after my dad got home, Klay and I headed over to his friend Ryan's house. We had dinner - dessert - lots of laughs - played "Cards Against Humanity" (if you have never played this - I highly recommend it - we couldn't stop laughing) - and watched "Cabin in the Woods". A nice, laid back way to end Halloween.
Saturday -
I'm not sure if I mentioned it - but I have started a chore chart (yes, it's color coded) for our household. Emry gets one small chore a day - all things he can manage. I maintain my normal routine, but I added a couple more chores for Klay and my father. This way the house can stay together better AND everyone is pulling their weight. It also visually shows how much more I do, than everyone else. ANYWAY -
First things first - we went to Emry's FINAL soccer game. Emry played 3 out of 4 quarters - assisted in 2 goals - and his team won 5-1. It was an amazing way to end the season.
On the chore chart: Saturday is Meal preparation day - and I am attempting to do bulk freezer meals. Foods we can defrost quick - and have a healthy meal. I also made up for Friday's missed chores (which is upstairs vacuuming and bathroom cleaning).
I went looking online, and found
a new blog for freezer meals.
And a couple other random pinterest finds for bulk meals. This week, I made bulk chicken quesadillas, and mini paleo meatloaf muffins. The chicken quesadillas came out to 16 servings (or 4 meals for a family of 4) and the mini meatloaf muffins came out to 28 servings (or 7 meals for a family of 4). So that's 11 meals in the freezer ready to go. There was a lot of left over shredded chicken (from the quesadillas) - so I froze that into two portions, which comes out to about 2-3 meals for a family of 4. We can put that over salad, in pasta, whatever. Grand total of about 14 meals. I was able to accomplish this is about 2 hours.
I also wanted to make something to put in the refrigerator for the week. In my crockpot, I made a beef stew, with sweet potatoes and zucchini. I seasoned it with left over marinade from the mini meatloaf muffins - and a bit of hard cider. I haven't tried it yet - but it smelled AMAZING.
We also have a lot of fruit, salad, and vegetable options for quick and easy side dishes. SO - in my mind, we are WAY ahead of the game.
Also: now all I need to do is make 1 freezer meal, every other week - to keep the options open, so no one gets bored.
What do you think? Would you think of making bulk freezer meals? Also: has anyone heard of GROUPS of people doing the bulk food swap? I read about this briefly, and it looks like a really COOL idea. If you want more information about this - let me know, I'll post about it - maybe we can get something going!
The rest of the day was spent enjoying the cold weather. Wait, what? Yep - I enjoyed how cold it was outside - with a large pint of Hard Cider (brewed by my husband) and our fireplace going ALL day.
Sunday -
Sunday, was the laziest day of all. The only thing I had to do, was clean the kitchen. I know, right? What else did I do... hmmm, I watched "Winter's Tale".
Side note about this movie: Will Smith plays Lucifer. He wasn't really billed in the movie at all - and even the preview doesn't show him. He has a brief, but very memorable part. Check it out.
I took a shower around 2p - Went to Dairy Queen for a local fundraiser (as if I need any excuse to get ice cream - pumpkin pie blizzard, if you are curious), and then I went out with my friend Rosalie to buy her daughter, Samma, her belated birthday gift. Seriously, that was the extent of my day.
I was in bed by 7pm, mildly watching movies - Completely taking advantage of the lazy day.
Monday Morning -

I woke up today, and I snoozed the alarm a couple of times. But, I finally woke up, and realized that I was wasting my time, got dressed, got to work - got my butt in the gym.
I am not going to allow this siesta of laziness to continue. I need to get back, and really stay back this time. I love being in the gym, it isn't a chore for me. Yes, I am tired - but I am never tired AFTER I work out. I mean, as long as I don't overdue it. It's a process not a journey - there is no end destination. So - it's time to get back to basics.
I used to only run 3 times a week. M-W-F and it was never for more than 30 minutes or so. Actually, it was how ever long it took me to get to 3.1 miles. I would then cool down for about 15 minutes - then do mild ab work. Tuesday and Thursday were for weights - and only for 30-45 minutes.
That was what I used to do - and that's what I am going to get back to....The only addition will be the 2 days of TKD/HPK. That will be the only PM activities I will do.
I hope with this type of back to basic schedule, that everything else will fall in line. My foods haven't been the best - but, by far not the worst. I am slowly getting back to eating more whole foods - and less processed.
So that's how I am starting out the week - what about you?
Happy Monday Friends!