Hello Everyone! How was your weekend? Filled with family, friends, and new memories? I hope so!
I had a pretty epic weekend - and I can't wait to share it with you!
Friday Night -
I picked Emry up from school, took him home, and proceeded to get my two chores for the night done. (More on chores and organization later on) After that I had about an hour or so until the Bridesmaids group chat, so I decided to get some necessary banking done, and then took Emry over to the mall so that I could do a little shopping for the day trip that Klay and I were going on the next day. Yes - I WENT SHOPPING. I had a few things over at Forever21 that I really wanted to buy - but I was determined to pick out things I normally wouldn't try on, and just try them to see what they looked like. Does anyone remember this outfit, that I said I loved? Well, it was the first thing that I went searching for when I got to the store. The sweater fit great, it looked really sweet on - but the skirt - let me explain why this picture ends where it does - BECAUSE IF YOU SAW THE DISTANCE BETWEEN HER KNEE AND THE SKIRT YOU WOULD SWEAR THE SKIRT WAS FROM FREDERICK'S OF HOLLYWOOD! Yes, all those caps were necessary.. that skirt was really REALLY short - and even with a pair of leggings would have made me uncomfortable. **SIGHS** too bad. But, I did manage to get a really comfy sweater coat, a lovely white sparkle sweater, a cute 50's inspired skirt, and a lovely red dress. All very casual, but could be spiced up to be dressy choices. And I spent - well - more than I would have liked too. But, you know - I said I was going to do it! However, I'm not quite sure I am done. Hahaha.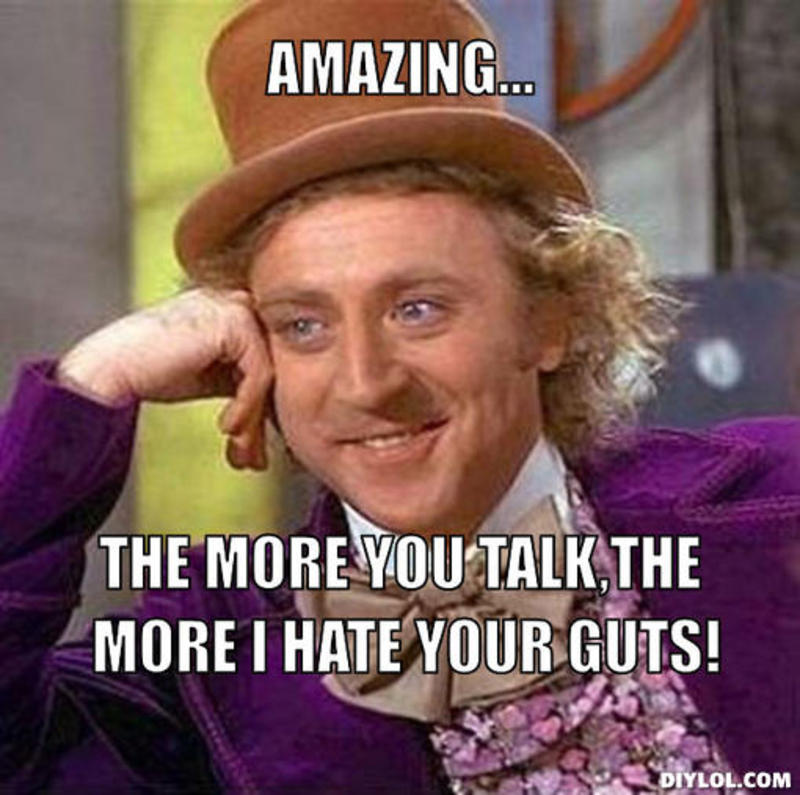 After I was done shopping - the Bridesmaid call came in - turns out the MOH is all text BIG, but when you talk to her on the phone, lacks the confidence to back up all that hostility, aggression and passive aggressive verbage with her actual voice. But, I digress. We came up with a really good game plan - and a couple of ideas for Lissa's Jack&Jill shower - and we are going to re-convene, in person, in the first week of December. Not a bad conversation - I just need to play nice - even though my sarcasm and snark fights in the background to be heard.
The rest of the night was spent eating dinner, with Klay and Emry in front of the fire - and having great conversation - then watching Matilda on TV - All and All a Lovely night.
Saturday -
Before we left for Hartford, for our Adult Mini-Getaway, I had to do a couple car maintenance things - pick up a prescription - this and that. Actually PACK! We were on the road by noon - and got to Hartford around 2pm. We stayed at a Hilton, I know RIGHT? My husband took me to a NICE hotel. Hehehehe - We were able to park our car in a garage, for free, and all the things we planned on doing were within walking distance of the hotel. Super sweet - I love saving on gas!
We were able to check in, and then we had our hearts set on going to the
Sculpture walk,
that was on the water. The main theme of the sculpture walk was to follow events that happened during (or because of) Abraham Lincoln, and then there were a couple just abstract sculptures through out. The entire walk - and back to the hotel was about 2.4 miles. And I can say that it was a lovely day, really great for pictures! It seemed to be a really popular thing to do, and an amazing feature to have in the middle of a city. Klay and I kept saying HOW CLEAN the whole city was - especially the walkway by the water. The air was cool and there was a slight breeze, but my new
Sweater Coat
was surprisingly warm!
On the way back from the sculpture walk, we stopped at
City Steam
for Linner, and I cannot even tell you how amazing the food was. I also have to admit, all of Saturday spent in Hartford, was not Whole30 approved. At least I'm honest, right? We started out with Sweet Potato Tots, that came with AMAZING sauces, one was a siracha aoili and the other was a cilantro-coconut creme. I paired my appetizer, and my meal with LARGE glasses of water, and a Creamsicle Rye Beer. This restaurant is also a brewery, so all of their beers, are literally made right there. The creamsicle rye is an orange tinged German style Rye ale, served on nitrogen for a smooth and creamy finish. It was rather tasty. For my main meal, I had a cup of the Butternut Squash and Apple soup (with pomegranate drizzle), and a Spinach Orchard Salad. The salad came with cinnamon apples, walnuts, craisins, blue cheese, and a balsamic dressing. It was stinking delicious. YUUUUUUUM cannot say it enough.
After eating, we walked back to the hotel, and lounged around the room a little bit, 1) to digest and 2) because we needed to waste time before our 8p showing of Hamlet. Yes, I said it - we went to see a live stage presentation of Hamlet. I wore the new skirt and sweater I bought - unfortunately I forget to take a picture of the whole outfit. I thought I looked rather classy though - as unbiased as I am. The Hartford Stage is a very cool spot to see a live stage show, not going to lie, The stage is shaped like a cross - it illuminates, and has multiple trap doors around, and within it. The small stage made it very interesting for set - and for the actors to use. We were 10 rows from the stage, and with stadium seating it was like being right on stage with the cast. The colors, the costumes, it was AMAZING. Everytime the set would change, or a setting surprise would arise (quite literally) Klay and would squeeze each others hands tightly - as if to say, "HOW COOL IS THIS?" Amazing time. We had an amazing time.
One cool thing about the theater - is that through out the hallways and bar areas, there were old costumes from previous shows they have done. The detail and the sheer quality is amazing!
After the show, we headed back to City Steam, for another beer (well, two for Klay) and some snacks. We shared a mini pretzel (with mustard and cheese dipping sauces) and I had a deep dish pecan pie slice, with salted caramel ice cream. I paired both of these with a Black Silk Stout - dark beer - coffee notes - TOO TASTY. The evening crowd of the C.Steam was all roughly within our age group - and there was a DJ spinning the 90's. So many songs, so many memories. Klay and giggled, and I think I even got him to dance a little. How cute is that?
Being old kicked in, and we were back in the room, on the world's most comfy bed, by 1a... I know, SUPER LATE RIGHT? I was proud of myself! I don't think I moved, or woke up once in that bed. It was AWESOME.
Sunday -
I opened my eyes, and realized there was a LOT of light coming in from the curtains. 8am - we slept until 8am. Holy cow?! Am I right?! We got dressed, and made our way down to the hotel restaurant for breakfast. I basic buffet set up. It was all tasty. We were on the road by 1030am, and then were home before 1230p.
Emry was so excited to see us. It was SUPER cute. Our mission for the day, was to take Emry to the bank, and open his first bank account. My father gave Emry a jar full of change, and Emry had his own filled piggy banks. We got that done - went home - I made the food for the week, and cleaned the kitchen. Klay is setting up a desktop for Emry to do his school stuff on - and we ate dinner, our one cat, Bryce, played with a shoe box. That was really our night. I was actually very thankful for a slow Sunday. The only hectic thing was right before dinner, I was putting Emry's clean clothes in his closet, and realized that all but 2 of his jeans had EPIC wholes in the knees. I ran to Old Navy, picked him up 3 new pairs of jeans (all were 30% off - SCORE!) and was home within a half hour. But, I got the coolest pic of the sunset. Creepy and Pretty - no?
Monday -
Well, I woke up 2am. this morning from back to back Nightmares, both involving Emry. They both felt so real. SO real. I did my fancy dream dictionary look up, for key elements in both dreams - and was told the following:
I am feeling victimized, and am self punishing myself for the past
Someone or some situation is diverting my concentration - making me feel trapped and restricted.
I need to reassess the level of control over my life. And I am unwilling to take responsibility for something...
I need to cry it out and let SOMETHING go.
I have guilt and fear - and the dream was serving as a medium to face my fear
And I feel impending danger
Is any of this accurate? I don't THINK so - but, I need to just sit down and think what I could be harboring that would generate this. The dreams were very graphic and very real. And, I did not eat anything weird, fatty, or out of the ordinary before bed. I also was not watching any scary movies or lifetime movies.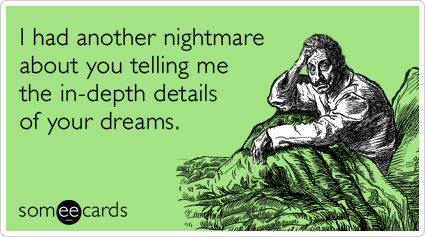 Because of my weird dreams - I got out of bed late, but had enough time to run at the work gym. The dreams were haunting my consciousness, so I upped my speed to make it so, all I could think about was RUNNING. 30minutes later - 3.1 miles accomplished. Just ran and I ran fast.
I also have decided that I am going to join up with the November "Choose your own Adventure" Challenge of Organization.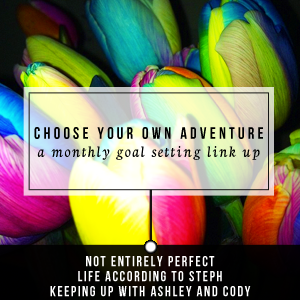 My goals for the month of November are:
1) Office - organize and de-clutter
2) Pantry and Spice Cabinets
3) Once flooring is in the attic - move extra boxes up there
4) Den - LESS OF A MESS
Also: I have joined my blogging buddy
BakingSuit
, with becoming a member of MyFitnessPal, you can follow me as
KatVonSteal
, if you want to. I need to get back on track, and something about logging my life makes me stay focused and accountable.
So that's me thus far - How was your weekend? Can't wait to hear or read about it!