Today, is Wednesday and you all know what that means! It means that it's Hump Day, and the "Hump Day Blog Hop". This is hosted by
Fitness Blondie
, an amazing and positive blog I
stalk
follow. I found a bunch of great new blogs to read, and a lot of new positive bloggers! I have been doing this for a while now and each week, the new bloggers I follow become like new friends... We are a support system of awesome sauce... Are we not?
Go check it out.. and Join in!
I use this day also for confessions... there was this kick butt link-up - but, it is no more... *cries in pillow* But, I still like confessing: This week - with a THEME!
Kat's Whole30 Confessions
I'm sorry what is wrong with Quinoa? Yeah, Yeah I get it - no grains - But quinoa? That stuff is the shit right there, and you depriving me of it makes me really sad.
I am all for fruits and vegetables and eating very basic meals - with not a lot of oil, sugar, or salt - I am WITH you there... But seriously, if I want 1 Tbsp of creamy balsamic dressing to toss my salad in - I SHOULD BE ABLE TOO.
I am bloated in a way I have never been before. Yes I haven't been 100% on this, weekends are hard, but I am at least at a passing average for this whole30 shabam thing. But, when I looked up if this is normal - found out - it totally is. I feel wonderful in the morning, no weird morning bloat - but, by the end of a Whole30 approved meal day - my stomach is out of control. I feel like there is a ROCK in there. And I look like I am 4 months pregnant. JUST SAYING. And now, I have to add probiotics and digestive enzymes into it, because my body is reacting like this? I ALREADY TAKE A LOT OF FREAKING SUPPLEMENTS.
I don't intake dairy as it is. I will have a slice or piece of cheese here or there - but I rather drink Almond/Coconut milk than regular milk. I just like it more. And I can totally do that on the whole30 - however - ALL CEREAL PRODUCTS HAVE GRAIN - ALL CEREAL IS BANNED. I have been jonesing for a bowl of Rice krispies in the WORST way. **SIGHS**
I have about 2 weeks left of this bullcrap --- yeah I called it bullcrap - - - - And I know I am definitely made some positive changes in the way I eat. And that is a positive... but, how do I
just know, that the second I am allowed to have grains and carbs - I am going straight for the mac n cheese?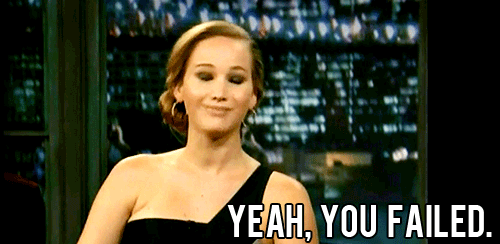 Those who have Whole30'd, have you looked on Pinterest for Whole30 meals and recipes? I want to note that Paleo and Whole30 are very close - but NOT the same thing - also BOTH of these lifestyle choices are completely anti-processed sugar, or condiment. So, when I see a tsp of brown sugar here and some BBQ sauce there - I call BS. Damn Pinterest posters - why you setting me up for failure?
Don't get me started on Caffeine - I swore off coffee (in frequent and mass amounts) a long time ago. But - I really REALLY could use an extra caffeinated cup of hot bubbling Joe - but, you know, not an option... GRAAAAAAAAAR
OH - you know when you have a craving, and you can squash it with a glass of water - or the questions of "Do I need this?" "Why do I need this"... like a little craving. WELL little cravings feel like freaking AVALANCHES on Whole30. I need say no more.
SO - there's my confessions as I trudge through this Wednesday. For real though, it isn't that serious. I am just a little tired - and being at karate from 6-9p will do that to you. Happy Wednesday Friends!