It's time for the #HASHTAGHUMPDAY LINKUP!!!!!!!!
Lauren
and
Laura
are going into their third week of #HashtagHumpDay !!!!! The rules are so simple and let's put it this way #gottoloveit
I use this day for confessions, and maybe even a couple of rants...
So here we go #areyoureadyforthis
This morning while commuting in to work, there was a dude driving in a convertible - - - with the top down. It was 32 degrees during my commute and it was snowing. I had to snap a picture while we were at a standstill. I couldn't. I just kept laughing. When I finally got to passing him, I see him in a Jester styled Greenbay Packers hat. He looked so cold. #cantmakethisup #commutingshenanigans
I've been doing the #inthedrawer instagram link up with Nadine and Jana, and the 9th prompt came with a snag. I was supposed to hide my elf on the couch - - - - My cats had other plans, late last night I heard *jingle jingle jingle jingle*, so I got up, and found them basically playing a tug of war with Carl (our elf). Sorry Carl, so so sorry. I put him on top of our entertainment center, looking at the couch. Cats can be SO bad sometimes. #ialmostkilledourelfontheshelf #icanteven #thisiswhyiamadogperson
I finally am having a headache free day. If you haven't been reading, I got a headache on Thursday, so bad, that it resulted in a trip to the doctor, then the emergency room, and in the future to a neurologist. My primary care finally called me in a prescription to take away the pain, and allow me to sleep. 5 days with a headache was no bueno. But, today, it is at least 75% on the mend - I can actually have the lights on in my office today. #yayforprescriptions #headachesarenofun #sleepismyfriend
Tomorrow we have our Ugly sweater and Cookie swap party at work. Catch is, I haven't baked anything. I know, I am awful - -- but between the headache, and life, I just haven't had the time. Considering going to Wal*Hell tonight and grabbing premade cookie dough. (But, I do have my ugly Christmas sweater and earrings ready to go!! #iknowitscheating #workingmomproblems #dontjudge
You ever have that moment when you just can't put on makeup? And everyone looks at you like "What is wrong?" "Are you okay". . . . No bitches (said with love, of course) this is how I look without make up. I know, I look like Quasimodo but, that's the breaks kid. #thisishowilook #dontrunawayscreaming #whatsupwiththetorches #makeupmakeseverythingbetter
Every year, I consider giving Emry coal - - - not for all of his presents, but at least in one box - - - just to reinforce the, "It could happen". And every year I chicken out. I don't want to be that parent. #coalforchristmas #firstworldproblems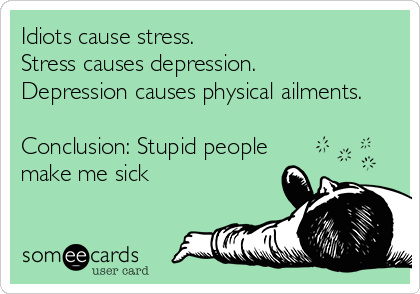 Now that I have had a good nights sleep, I wish I could go in and erase yesterdays venting, exhaustion post. And thereby erase all of your memories. **SIGHS** Sleep does wonderful things, and stress plays tricks on you when you haven't slept. #imahotmess #stresssucks #sleepiswonderful
I think I have gotten the shopping bug, I spent a good number of years only shopping online, and never touching a mall or retail store. But, my little pilgrimages to our local mall for #Forever21 and #VictoriasSecret have been pseudo-theraputic and actually kind of fun. Especially since I go by myself. #metime #canyoubeaddictedtoshopping #retailtherapyisreal
Well, that's all I got today - Happy Wednesday!