Three Thoughts For This Thursday
How is it when Amazon.com tells you items will be received in 5-8 business days - and then you get your estimated delivery date, it's NOT 5-8 business days, more like 14 business days? I, last minute, ordered things, but I put them under express/rushed shipping.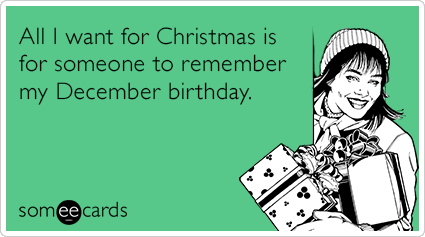 Now, I'm viewing the estimated delivery dates, and there is one group of packages (coming from the same seller) that won't be in until December 31st? HOW DOES THAT MAKE SENSE????? That is totes magoates (yeah I went there) not 5-8 business days. They are getting a phone call. They are just extra presents that I had to get, because, when your kid tells you - "Hey, you think it's too late to ask Santa for these books?" and those books are Great Illustrated Classics - you make sure you GET THEM. DUHHHHHHHHHH.
Also, I am an awful wife, and I forgot (yes, I forgot this) that Klay's birthday is on the 18th - - - - I am an AWFUL wife. So - shit better get here and fast.
When you hear Ugly Christmas Sweaters are OPTIONAL - - - what do you do? Wear a Christmas Sweater OR just don't do it. I mean, help me out here - - - Isn't being goofy good for the soul? One can't be so serious and stick in the mud all the time. OH, and if you have opted to not wear an UCS, then don't tell me that mine is "too cute" to be considered an UCS... my light-up Christmas bulb earrings beg to differ. OH, and my Elf hat headband, would like a word outside. Just saying. It's the whole package!!!!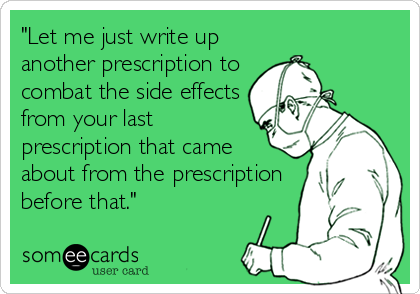 My headache is officially gone, which means that the medicine is doing it's job - - - However, one of the side effects of this medication is insomnia, and nausea - - - and yup... I got both of those last night. I had this weird in-an-out sleep pattern, so I really don't feel rested, and my stomach does repeated flips. This should help today at the UGS party, since it is also a cookie swap. What did I bake? WELL - that's a tale for another post. Let's just say I epic FAILED a pinterest "easy" cookie recipe - and I'll show you pictures at a later date. I bought - and they look tasty enough - -- Just remember, the Baking Gods are fickle creatures - - - they do not like to be rushed. Or feel that you are rushing. That's a piece of sage wisdom for you.
So - those are my Three Thoughts for Thursday...
I now leave you with lots of GIFS and FUNNIES - to get you through the rest of your day.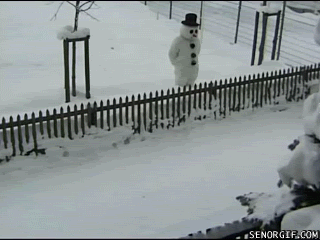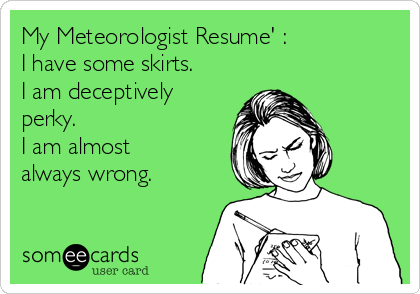 If you cannot view the video from Youtube - look of Yanis Marshall "Spice Girls" Tribute.
You can thank me now AND later.
Happy Thursday!