It is amazing how negative people can be when they hear that you have signed up for a HALF MARATHON. You would think that people would say things like, 'wow' or 'that's amazing!' - - - but, I got way more of 'you realize that's 13 miles right?' 'do you think you are actually going to be able to do it?'
Even my friend at work, who signed up for it WITH me, is having these negative feelings about doing it.
Yes - I get it - a trail race is HARDER than a road race. But, I say - - bring it on.
The plan is during the wintery, unsafe to run outside months - we are going to hike the course. This way, we know exactly what to expect turn for turn. If we can walk it in the max race time - then we can most certainly run it faster.
Once it warms up - then we will spend our long runs on those trails - Once reaching that weeks long run goal - we will walk the rest of the course. Seems like a decent plan. And I am oddly settled by this.
My week 1 day one, was supposed to start on New Years Day - - - I mean, who was I kidding? That totally didn't happen. So, I winded up doing my 1st run on Friday. Saturday and Sunday were missed as well, and in my head
it was for good reason
- but, on Monday I made up for the long run of 4 miles. Tuesday, I hauled my butt in the gym for the easy 2 miler.
WEEK 1
| | | | |
| --- | --- | --- | --- |
| DAY | SCHEDULED | ACTUAL | NOTES |
| THURSDAY | 3 | | New Years Day – who was I kidding? |
| FRIDAY | OFF | | Made up for Thursday |
| SATURDAY | 3 | | No time, picking up Alaska from CT |
| SUNDAY | 4 | | Puppy Time – But I did walk her for awhile |
| MONDAY | OFF | | Making up for Sunday |
| TUESDAY | 2 | | Plus two hours of martial arts in the PM |
| WEDNESDAY | OFF | | OFF |
| TOTALS | 12 | 9 | |
As you can see - with the missed days - and the make ups - I technically only missed one run. I plan on doing better next week. But, what I have learned from all of the running blogs I read - YOU ARE GOING TO MISS RUNS. On those days, try to do something active. And that is what my goal is going to be.
Another aspect is that I need to utilize all of the OFF/Rest days I am given - I am going to try never to miss a Tuesday or Thursday run from here on out - because in those evenings, I usually take 1 or 2 hours of martial arts. To make up a longer runs after 2 hours of martial arts - is probably not the best idea.
The weather has been really sketchy here - It has been warm over the past month - But, starting this week we are really starting to drop down into those frigid temperatures. I love to run outside - but, if the roads are bad - I really have no other option than to get my butt on the treadmill. With that said - I would love to try and get one run a week outside, until the weather improves on a permanent basis. So I suppose that I am going to have to keep watching the "week ahead" on the weather channel to try and plan that out.
My first run I did outside - the temperature was 32 degrees - and with all of my Under Armour Gear, I felt over dressed, even though I didn't look like it - also. Klay got me a BUFF, and that worked well to cover my face when my nose got to cold - - or my breathing started to hurt my lungs. But overall - it was really great. I managed the 3 miles at about a 11 minute/mile - this wasn't so bad, considering I hadn't run in about 2 months.
Monday's run - I did 4 miles, on a treadmill at the Y - in 41 minutes 30 seconds - which is a 10:23 min/mile.
Yesterday, was the quick 2 mile run - and I accomplished that in 20 minutes 09 seconds - which is a 10:04 min/mile.
I think as my body starts to remember - I am able to speed up - and not feel fatigued. I think it's just getting back into the habit.
And the Hanson's Method seems to really ease you into the miles. I feel really great about this first week overall.
I also - may have (read: totally have) - spent a few (by few, I mean a bunch of) bucks at REI.com.
I bought this amazing running belt (in carbon!)- by
flipbelt
Also, I obtained these schnazy earbuds (in purple!)- by
yurbuds
And - I finally got one of these
bad boys
! Only thing - it's on back order, I should have it sometime next month - No matter, I'll just pre plan my outdoor runs on mapmyrun.com - This way I'll be able to make certain that I am getting the required mileage in.
The last thing, I really need to splurge on, is a pair of nice trail running shoes - I have a pair currently, but, I bought them for hiking, and a half size large, so that I could wear thick wool socks with them. SO, running with them isn't really an option. They are Ahnu brand - and I really do love the fit of them... but, I have been hearing really good things about Brooks brand shoes as well. Need to pay off that splurge from REI.... And then - we'll see what I land with.
So as for the negativity that I was talking about in the beginning - screw them. Seriously, I'm not saying that this is going to be a cake walk - and I really know it's going to be a CHALLENGE. But, that's why I am doing it. Heck, I'll be the first one to tell you that it's going to be HARD. But, bring it on - I am totally ready to meet and excel at this.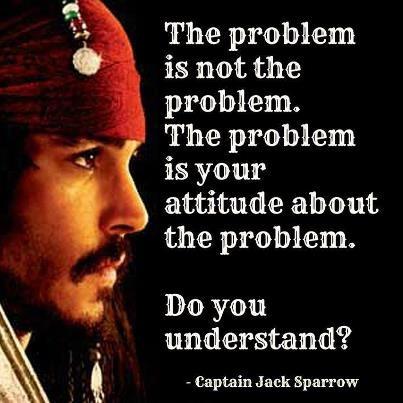 Who's with me?
I think I can I think I can I think I can