This morning I had another amazing workout, however, for some reason my blood sugar is all over the place, and thus, I feel super wired - and then this is followed by utterly sluggish. UGH, Hypoglycemia at it's worst people. I'm just going to keep drinking water, and hope I stabilize soon. I ate my breakfast this morning, and am hoping the protein helps aid in the process.
With the above disclaimer - please forgive me if any of my rants make absolutely no sense.
Commuting this morning was so much fun *sarcasm*. The sun was shining, it is so beautiful outside. Blue skies, birds chirping, sunglasses broken.... *screeches to a halt*
Sunglasses broken?
How? What? When? Grar!!!!! I am not sure how it happened, but the right ocular side snapped. And boy oh boy was it bright outside today. Mother Nature with all the practical jokes - - Well played, Well played.
Yesterday afternoon, I ran some errands with Emry, and then relaxed at home for the evening. Emry has discovered that on the Kids section of Netflix, he can watch ALL of the Magic School Bus episodes, and that is what he did last night. Yes, two hours of television - but, MSB? How could I even be upset about that? I have been binge watching old episodes of House! Can't get enough of Hugh Laurie, and I totally miss the show!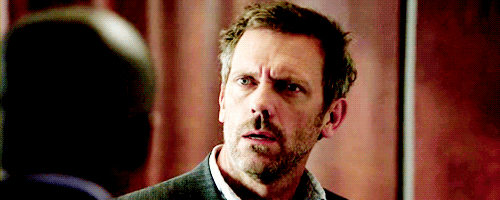 Last week, I wrote about how I had the most amazing Taco Salad from our local diner, well, since then I have been on a kick with their salads. They are legit HUGE, and are definitely worth two meals. On Sunday, we went to dinner at the diner, and I ordered their Cobb Salad. Grilled Chicken, Roasted Red Peppers, Bacon, Blue Cheese crumbles, Shredded Carrots, a Hard Boiled egg, and Avocado over a huge bed of Iceberg Lettuce. I could only eat half on Sunday, and since I didn't put dressing all over it, I was able to take the other half home and eat it for dinner last night. So yum, So worth it. Klay laughed at me and said that no one could love salad more than me right now. And it's true - - - Loves the salads. The diner is going to be seeing a lot of me during this fad eating!
Tonight we have TKD and HKD, but that is the only class we will have this week, because the dojang is closing for "spring break". SO, I really need to get in there and pick up the slack from last week. I am truly excited, my body is feeling really great, and I am starting to slowly see my tone returning - and I know that will help with my martial arts training.
Over the weekend, I made this really great green bean, tomato, pesto salad. Come back tomorrow, and I'll share the recipe with you!
That's all for today - Happy Tuesday!!!