So here I am another Friday has come, and I am so ready for it to be over.
Yesterday, I was thrown a project from way out of left field. This project, seemingly impossible to use the computer to do. And in this day and age, it frustrates me when I cannot use, what I deem, necessary technology in order to streamline a task. This was all hitting the books, and binders, and tissue paper like triplicate copies. Yeah, it was one of those days. When I had finally finished said project, I had no other thoughts - I was just utterly spent. Thanks Nadine, for your kind comment - I feel so much better this morning!
So - Friday - Yeah bitches - So excited!
This week - I think I am going to go with my favorite Steampunk Items - most of which I will be purchasing today.
Steampunk - is another type of cosplay that I do. We attend the
Steampunk World's Fair
every year in Piscataway NJ
And every year, I am looking to either build on my garb, or just buy all new stuff - This year, I am looking to build a Steampunk Sky Captain look. SO - I need a new corset, a new weapon holster, ventilator,
possibly
pants, and some interesting contact lenses. Why contacts? Well - I am planning on trying my hand at the latex paint
again
- Try and give myself a wound around my left eye - so, I was thinking of having one cyborg like - blue eye. We'll see.
Corsets
All of the above corsets (and more) can be found at
Corset-Story.com
Honestly, I think that the Top right, and the bottom right are what I am currently looking at for my "sky captain" look. The top left is very lovely, however, I don't like the change in color between the gold chain, and silver clasps; the color difference seems wrong. So which would you choose?
Weapon Holster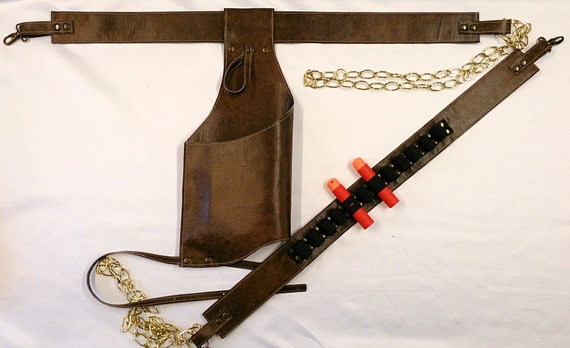 What I like most about this weapon holster - is that I can get all of the pieces together, and it's not too expensive. I have no problem with faux leather, as I only plan on using these items with my cosplay events. Remember, I'm building a character - - I know this is the geekiest, and weirdest thing I do. But, at least I embrace it.
Contact
Personally, I think adding this element, will really push the character forward. I don't plan on using both contacts, only one. And, actually I have a really good reason for it. My goggles last year, were damaged, and one of the lenses is missing - so, why don't I use that to my advantage? If I can get the make up correct, it will look like something blasted through my goggle, and this is what happened to my eye. We'll see if I can achieve that - either way, the contacts are wicked cool.
Ventilator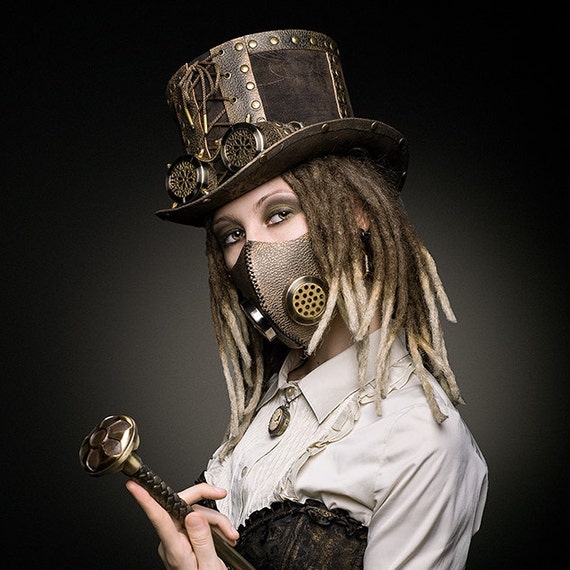 I am still not sure on whether or not, I want to buy this piece. A ventilator is a strong move - and it's may be a bit overboard when it comes to the look I am going for. However, go big or go home? I think it depends on how long it takes to ship this beauty....
Pants
I say possible pants - because I am looking for a fitted, cargo looking type pant - and honestly, if I can't find them, I plan on rocking one of my Old Navy Pixie cut pants with it - if only Old Navy carried them in brown, or olive, or a decent color khaki. I know.... Even a skinny pant in brown would be awesome... Who knows... I was looking at these simple pants from H&M and then these more costume like pants on etsy - - - Not feeling either. *SIGHS*
Oh and Corset-story has a buy one get one free on everything right now - so I'm probably going to pick up a dress as well. EEEEEEEEEEEEEE. And that makes me pretty happy. Yes, I bet you are looking at some of these links and going - this is an expensive hobby. And it is. But, we get satisfaction out of doing it - and I do wear these pieces more than once - - - I swear I do.
What about you? What's your geeky guilty pleasure? Mine is Steampunk and Renaissance Cosplay!