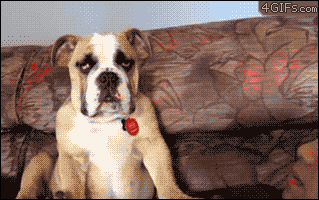 Last night, right before I walked Alaska, Emry asks me if he could sleep with me again, and I said sure - that after his shower, he should go lay in his bed, and when I got home from walking Alaska, that I would tell him to move on over. My reasoning was that I could get in from the rain and change out of my wet clothes - without my son being in the room. I was out walking Alaska for about an hour, and when I went back to check on Emry - he was already out like a light. He must have been so exhausted from not getting any sleep on Sunday night. So, I left him.
When I actually went to bed last night - I realized how big a queen bed is, when you are all on your lonesome. I tried to remember if I felt this way before Klay and I were together. If I really thought the bed was so big for just one person. And, I can't remember a time from the past - when I felt that way. It made me smile a little, because to me, it proves that our love is special... I then wondered if he felt the same way sleeping at the hotel he is at right now.
The only thing I do like about sleeping alone, is when I get up - I make the bed. I make the bed the way I like it made, and so it looks purtiful. Klay pulls up the sheets, it's not like he leaves the covers in a ball or anything, but, since he's the last one out of the bed - it's never all put back together when he makes it. Men just don't understand.
Today, I have this mini mountain of paperwork I have to proof read - and another mini mountain of paperwork I have to transpose. It's an interesting time of the year, and from what I can tell - starting next week - my work load is going to increase exponentially until about the 9th. God willing, only until the 9th.
Last night, I also tried on the bridesmaid dress for Lissa's wedding, just in case that it needed to be taken in (or let out) for any reason - and Thank The Gods - It fits, wonderfully! - the top is a little big around the boob area, but, I know that once I put that weird strapless pseudo-corset dress bra on - it will fit
just perfectly.
Now, I just have to figure out what I am doing with my hair. Let me show you the picture of the dress from David's Bridal:
The shoes are silver - and are these strappy heeled sandals that I borrowed from my SIL. The whole feel is sort of Grecian, if you ask me. The other bridesmaids have short hair, so Lissa has asked if I could pull mine up, just so we flow as a group. This means I get to wear a big pair of sparkly earrings. Duh! But, how to wear my hair is the question... Here are my thoughts:
Yes my thoughts are via a board - It's just easier to compile things - and then have several times to go back and look at them. If you notice, I have to views of an Olsen Twin - it's my favorite of all of them. Which one do you like?
I plan on bringing my extensions with me to my hair appointment - just incase I don't have enough hair to do it with. hahahaha!
That's all I have for today - Time to get some work done.
But - just for you: T-Rex Funnies (because why not)