Another Wednesday - in fact the
last
Wednesday in the Month of May. I mean seriously, when did that happen? #timekeepsslipping #intothefuture
I confess that I cried like a baby last night, and couldn't fall (and stay) asleep at all. Why? Well, Emry played a one sided game of Hide & Seek at the dojang - and I really,
really
thought that
someone
came in and kidnapped him. #iwishthatexperienceonnoone
When he was found, he instantly knew it wasn't funny, and he cried with me. I didn't know whether to shake him, beat him, love him, or shackle him to my side.... Scariest thing on this planet. #ihave20newgrayhairs #myheadis50shadesofgray #mommystress
I confess that all I had for dinner last night was a tiny lump of chicken salad, because stress and also because it's comfort food. #isitchickenorisitfish #poorjessicasimpson #nowiamstarving
I have no motivation to do anything today - and it's all dark, stormy & humid out - Can't I just spend the rest of the day at Barnes & Noble reading???? #nottoomuchtoask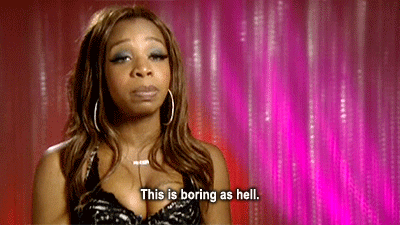 I also confess - I didn't even attempt to pick up Raising Steam, and start reading it again. I tried yesterday, and I literally got a paragraph in, and just gave up. I love Terry Pratchett - all of the books I have read - this one, well, oh cheezus crust - It's
BORING.
I know the geeks are now lighting torches and starting to mob towards me. #sorrynotsorry #notgivingitanothergo #itsnotyouitsme #canyoubreakupwithliterature
Hence, at lunch, I am probably just going to Barnes & Noble - taking the plunge - buying the E-Reader, and splurging. Because #emotionalshoppingisgoodforthesoul #beingdrunkatnoonisfrownedupon
Oh and a big confession - Do you know about the size 22 model, what's her name - - - - Tess Holliday? Well, even though it is wonderful she is rocking out and loves her body, I still am offended by her getting to be a model - and I can some it up in the following. And It's got nothing to do with her.
My opinion is - Why such the extreme? Why is this woman breaking through when none of the MEDIUMS in the world could? I am so with the #effyourbeautystandards thing, and as I said, my offense has nothing to do with the woman personally - it's the industry, and our society. So - #effyouIcanbeamodeltoo
Other than that - I got some funnies this week about Parenting: