Hello Friday. Hello Friends. It is Friday - We have made it, who else is excited.
I wanted to let you know my favorite things of this week -
GREEN DAY BEING INDUCTED INTO THE ROCK & ROLL HALL OF FAME
I was totally the cool mom the other night, and I let Emry stay up just long enough to watch Green Day get inducted into the H.O.F - and see their EPIC performance. I have always been a Green Day fan... not crazy fangirl - but seriously, DOOKIE, was the first CD I ever owned. Followed very closely by Lisa Loeb's 9 Lives album. Odd dichotomy - moving on. They were so appreciative to be there, and you can see that they were humbled by the experience. SO COOL. Love them.
PURCHASING MY E-READER
Okay, there is a favorite and a NOT favorite thing about this. Last night, Husband-Face took me to Best Buy and I picked up the Kindle Fire HD6, with a fancy schmancy purple protective case. I got it home - I was just so excited, I have a list of books that I am ready to download. And I open the box, and - - - the battery is bulging so the back cover of the device is off. FAIL. So, he's returning it today and exchanging it - - -also checking to make sure it's okay
in
the store. SO, My favorite thing this week will be using that bad boy TONIGHT! You totally know the second I walk in my door, I'm going to be like - - -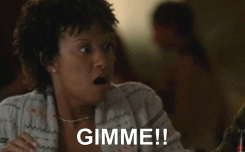 ANOTHER STEAMPUNK EVENT TOMORROW
We are taking Emry to a whole day Steampunk event upstate. This way, he will get to participate (even though he still doesn't know we went to SPWF - don't tell him - I know I'm an awful parent) and we'll be home by 11p..... I am so excited to go into my garb closet tonight and just be like:
AND MY FUNNIEST MOMENT OF THE WEEK
During one of my 20minute runs this week - Hardcore Orchestra music came on. It's part of a soundtrack - which one, I cannot recall at the moment. But it's definitely a fight/battle scene in the movie. The intense orchestra made me run as if I was running something. I started to imagine what I was running towards (or away from) - like I was in my own little movie. When the song was over, I definitely changed my stride (and obviously my face)...... I caught a glimpse of myself in the mirror as this happened... And practically laughed myself off of the treadmill. I mean, whatever helps - right?
seriously this is how I felt while running.
Have a wonderful weekend everyone! I leave you with:
ALL THE FUNNIES
I have been laughing at this one all morning.
Oh Kittens!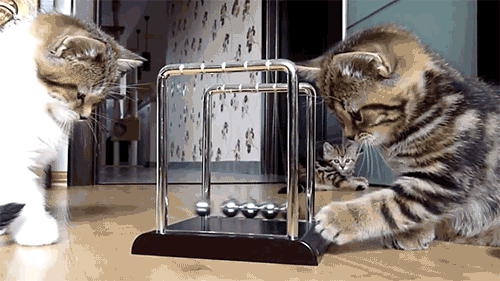 That moment when: you cannot contain your RBF in front of that co-worker
that is trying to make your life hard...