I woke up this morning - and the first thing I see on my news ticker is that the actor Christopher Lee passed away, at the age of 93.
Growing up, one of my mother's cousin owned a Video Store. There were never any new releases - because if you remember what a VHS video store was like, you had to wait a year (minimum) for a new movie to reach the shelves. I got used to roaming around in the older movies (older for
me
that is)... I came upon a movie called, 'Mio in the Land of Faraway' (it was also known as Mio min Mio).
It tells the story of a boy from Stockholm who travels to an otherwordly fantasy realm, at first to escape the awful upbringing from his Aunt/Uncle and then to live with his father the King of Faraway. But then the story transforms and Mio must free the land from an evil Knight's oppression.
And I have also come to find out that the movie was based on a novel called 'Mio, My Son' written in 1954.
Guess who the dark knight was? Yup, Christopher Lee.
You can actually find the entire movie on Youtube. I recommend it - it's a great fantasy movie, and even my son loves it.
He was also the voice of
Death
in any of the Terry Pratchett TV Movies.
His voice was legendary... And he will live on in the movies that we all cherish.
Now for something lighter - - - We are closing in on the half way point of June. I mean, seriously, how is this happening? The years appear to be going faster and faster - - Can we just slow it down for a bit? Would that be too much to ask?
I just found out that one of Husband's groomsmen is getting married (YAY!) in... CANCUN.. HOLY FREAKING YAY! I'm sorry - normally my husband is not Cancun People however, this is one of his closest friends - - so we're going. That's right, April 2016, we will be spending 1 blissful, sun filled, TROPICAL WEEK (read again: week) in Cancun, Mexico. I read the message from this guy's fiance and I literally did the following: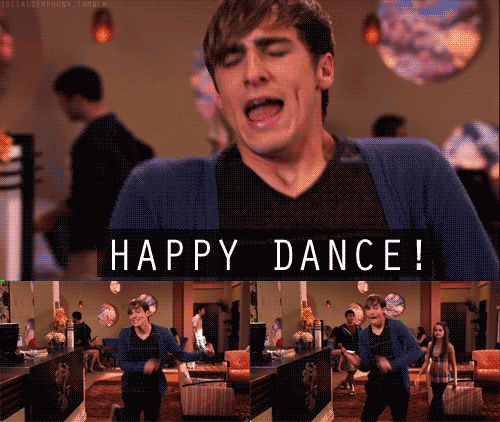 My husband on the other hand did the following:
So seriously, when is it TOO soon to start shopping and packing for a Cancun Destination Wedding?
Now - too soon? Anybody, Bueller?
But seriously, that's all that going through my head right now - So Happy Thursday!